SocialClymer Conversations: Trivia Killed Anakin Skywalker
To prepare my child, the one and only Library Mary, for the December release of Star Wars: The Force Awakens, we have been watching the first six movies. I gave her a choice – we can watch them the way I watched them with the original series of IV-VI first and then the newer movies. OR, we could watch them in the actual chronological order of the story. As much as it broke my heart, she chose the latter.
It's been interesting, though. Her exposure to the story is SO much different than mine. There's no iconic Darth Vader to start the series. The evil is present, but purposefully ambiguous. And, she's rooting for this character that you know is going to have this tragic downfall! Frankly, I'm hoping she can get through I-III just to get her to the good stuff. We just finished up Attack of the Clones a couple weeks ago and have not made our way to Revenge of the Sith just yet.
So, imagine my horror as I got the following urgent call on my cell phone at work this morning…
SC: Hey love bug, what's up?
LM: Daddy, daddy, daddy, daddy!!! I just have something I have to tell you!
SC: Ok, hit me.
LM: Mommy and I were playing this game and there was a trivia question that asked, "In what Star Wars movie does Anakin Skywalker become Darth Vader?" DADDY! Is that true? How does that sweet little boy become Darth Vader? I can't believe this! What is going on? Why didn't you tell me!?!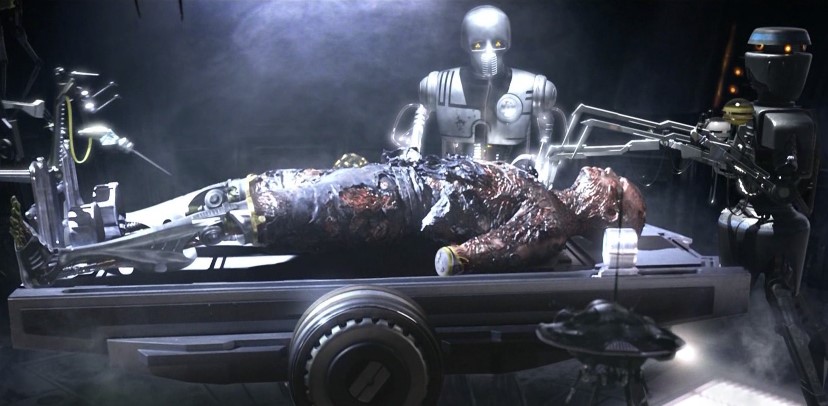 SC: Um, yep. That does happen.
LM: But DADDY!!!!  HOW!?!
SC: Tell your mom "thanks!" for ruining Star Wars for you!
Mrs. Social Clymer: I'm SORRY! I'm SORRY! I didn't know she hadn't seen that yet!
SC: Way to go mom!
Is this more tragic than my cousin Brooke telling me that Darth Vader was Luke's father before I saw The Empire Strikes Back? Not even. But, it has taken out the ultimate moment that only someone in the modern generation could have experienced. I'm sad that I'll miss that with her, but I think there's still plenty of magic to be had with Star Wars.