Life Changer: Wet Suits for Work & Play
Let me begin by saying that I do not know how to surf. I also don't live near a great surfing spot. But I'll be darned if this new product doesn't make me want to move, buy a board and hit the waves.
Quiksilver has created a line of wetsuits that actually look like business suits. Don't worry!  There are also the waterproof shirts, ties and even pens and notebooks to make this a true board to boardroom ensemble.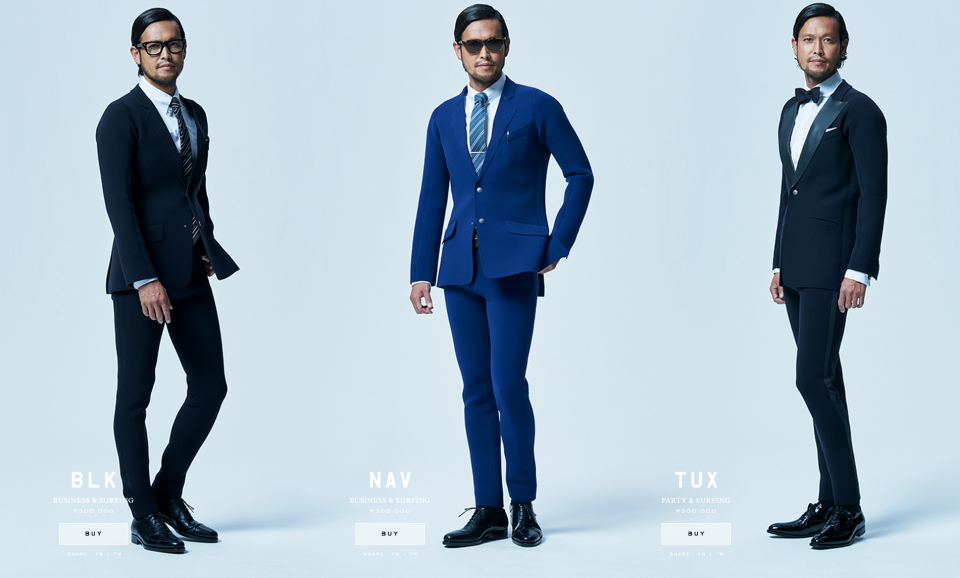 There's even a tuxedo version if you want to go full on James Bond (as if there's any other choice).
Maybe it's because I recently watched a great surfing documentary – Storm Surfers. Maybe it's just because I'm getting old.  Maybe it's because it's getting warm outside. But, I'm feeling the pull of the beach and this suit, while completely ridiculous, is not making that feeling go away.
(h/t to Mashable for leading me to this gem)