And Now, A Typical Conversation at Chez SocialClymer: Malaysia Edition
The following transcript has been created from the best of my memory of an event that occurred 15 minutes ago. It may not be completely accurate, but is intended to capture the spirit of the event that transpired.
Daughter: I'm sad that my teacher is moving to Malaysia soon!
Me: That is sad. I hope she doesn't ever have to cross paths with the Prime Minister.
Wife: Oh why? Is he some sort of terrible person?
Me:  Terrible, no. He has, though, been in the midst of some controversy.
Wife: What kind of controversy?
Me: You haven't heard? Well, the Prime Minister was leading an international effort to reform labor laws. He was trying to limit the ability to use child labor.
Wife: Really?
Me: Yep. You sure you haven't heard about this? The garment industry really took issue with his stance. It was really going to impact their ability to use cheap labor and keep their production costs down. But, there really wasn't anything they could do publicly. There was, though, a secretive movement by some in the industry to do something about the Prime Minister of Malaysia. The faction was led by a shady designer named Mugatu.
Wife: [a look of recognition crossing her face]   You suck.
(daughter was in hearing range or it may have been stronger)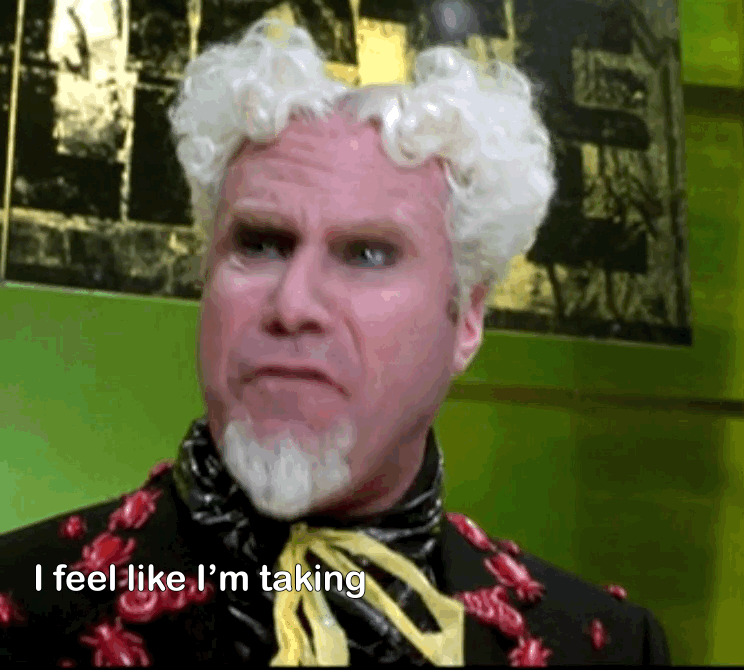 Me: [laughing while I continue the story] They brainwashed a male model, Derek Zoolander, and were planning on assassinating the Prime Minister of Malaysia at the runway show of a new Mugatu line called Derelicte.
I can't believe you didn't catch on sooner!
Wife: I think it's actually sadder that you know that movie so well
In this case, maybe we are both right. Maybe?